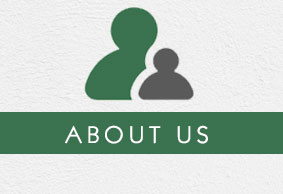 Tutorials Writing for Us
Thank you for expressing your interest in working with us as a freelance content producer. We at Tutorials Point procure most of our content from contributors like you and the content that we publish help millions of students worldwide. Our Online Library boasts a collection of over 1500 technical tutorials, video lectures, and several thousands of technical articles; and it would not have been possible without the effort of our wonderful freelance resources and our zeal to help our loyal readers to learn new technologies in a simple and effortless manner.
How to Become a Freelancer at Tutorials Point?
The process is quite simple. All that you need to have is a good command over the topic/subject on which you are going to write and second, you should have good writing skills to create user-friendly content for our readers. In order to qualify as a content producer, you need to follow the steps listed below:
First and foremost, select a topic of your choice and create at least two sample articles on that topic. In case you are not sure about the topic, then you can choose one from this list.

You need to submit the sample articles within a week's time, after selecting a topic of your choice. After submission, our Editorial Team will review the sample articles and share their feedback with you.

If your sample articles are approved by our Editorial Team, then we proceed to the next step, which includes signing a Freelancer Agreement and finalizing the Payment Terms.

After signing the Freelancer Agreement, you will be given your first assignment. You would be required to create a set of 20 long-form articles (at least) in a month's time. You could break it down to 5 long-form articles a week. You will share the list of 20 titles with us and get our approval before moving ahead to create the articles.

The Payment Terms depend on several factors which include the demand of the selected topic, your level of expertise, and your writing skills (your ability to present the content in a unique and interesting manner).
Tips to Create Unique and Useful Articles
Follow these tips to improve your chances of getting qualified:
Try to create long-form articles with at least 800 to 1200 words, by providing engaging content with relevant descriptions to explain each step. We prefer to publish Articles with good descriptive content and such Articles have a high chance of getting approved.

Use appropriate sub-headings to break the content into distinct identifiable modules.

For Articles on Technical topics, supply program codes, examples, screenshots/diagrams wherever possible. In all the possible scenarios, the example programs should be complete and executable.

We are strictly against Plagiarism, so please don't copy-paste lines from related books, websites, or other such resources. Submit original content. If we find any hint of Plagiarism, then such Articles will be discarded straightaway.

Pay special attention to the Titles. The title of an article should be precise, meaningful, and with the necessary keywords (concept, technology). If possible, try to keep the title of an article in the form of a question. Do not use words such as "describe", "explain", etc. in the titles. Make sure the Titles are SEO friendly.

To help you understand the exact requirements of a good Article, we have collected a set of ideal Articles. Please take a look at these Articles here before you sit down to create Articles of your own.
How You Will Receive Your Payments
Once your submitted articles are approved and there are no further modifications to be done, you will be asked to submit an Invoice where you will provide your Bank Details and PAN.

The payment will be credited directly into your specified account (through NEFT transfer) within 15 days of receiving the Invoice.

Note that the payments will be subjected to Tax Deduction at Source (10%) as per the laws prevailing in India, for which you will receive a TDS certificate from us in the month of June every financial year.